Arts
"Soli Deo gloria"
HGCS has a steadily expanding Fine Arts Department consisting of:
High School Band
Middle School Band
Elementary School Band (4th & 5th grade)
High School Jazz Band
High School Drama
Middle School Drama
High School Choir
Middle School Chorus
High School Honors Ensemble
High School Dance Technique and Performance
Middle School Dance
Art I, II, III/IV
Crafts (Fiber Arts)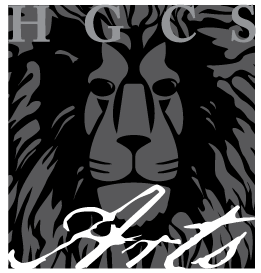 Each of these classes trains students to build skills and develop their creative talents to use for a future career in the arts and in service to the Lord.
All Fine Arts courses at HGCS allow students to gain performance, exhibition, and competition experience. The Band students participate in two concerts each year, along with at least one adjudicated festival. Drama students perform in three productions each year. Choral students perform at school events as well as community outreach, statewide festivals, and out-of-state tours. Dance students perform in two concerts each year and participate in local dance organizations' workshops, competitions, and showcases. The Visual Arts classes exhibit their work throughout the school year and compete in private and public art competitions.