International Student Alumni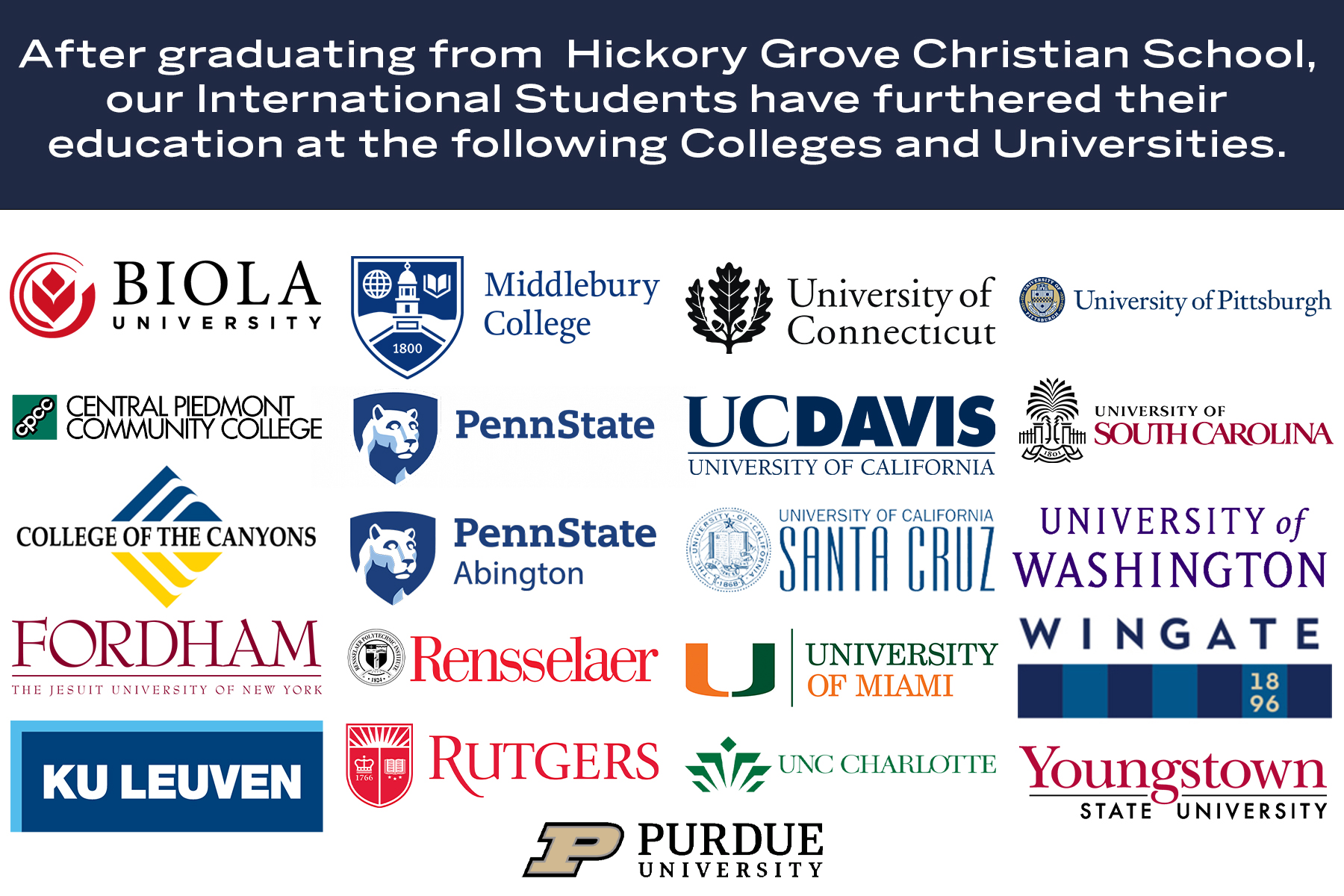 international student alumni spotlight
Gu, Tong (Alex) graduated from HGCS in 2015 and went on to attend USC (South Carolina) where he graduated in December (2019) with an undergraduate degree in Accounting and a Masters of Accounting. He has joined the accounting department at Chick-fil-A Corporate and lives in Atlanta, Georgia with his wife, Tana Hala.

While attending HGCS Alex enjoyed participating in the cross country/ swim team. He started the Asian Culture Club which is now called the International Culture Club and is an active club at HGCS today. He said that he enjoyed his teachers at HG and hanging out in the cafeteria during lunch with friends.

HG is proud of Alex and his many accomplishments and we wish him well in all of his future endeavors. God go with you…...
what some of our international alumni are saying about hgcs
"I think HG was so special in my experience because it actually gave me an opportunity to learn what "the Gospel'' really meant. The Christian aspect and great education genuinely prepared me for college and I'm thankful for everyone who helped me during my time there! I haven't forgotten any of it "!
- Josh Orugboh, Class of 2018, England
"HGCS offered me a tight-knit community of love and respect. The relationships formed between students and faculty were astonishing Yet, the academic expectations at HGCS were high, and I found myself being challenged all the time".
- Truong Pham (Matt), Class of 2019, Vietnam